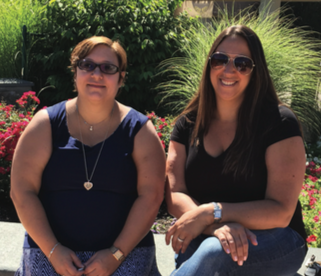 The Jewish Federation of Rockland County is pleased to announce that two new staff members joined our organization in August.
Beth Weiss-Dunn is Rockland Federation's new Campaign Associate. She is responsible for solicitation strategies, donor cultivation events and other programs that meet Federation's annual campaign goals.
A nonprofit professional for over 15 years, Beth served most recently as the Director of School Operations at the Rockland Conservatory of Music for almost eight years. She and her husband have one son, Andre, who is six years old and entering first grade at Upper Nyack Elementary School. Beth and her family are members of Congregation Sons of Israel in Upper Nyack, where Beth's husband Joshua Dunn serves as a Board Member.
"I look forward to contributing towards making a positive impact on the lives of our local and global Jewish community members. I am also invigorated by the opportunity to learn and expand my skill set at Federation," says Beth.
Marissa Sherman is Rockland Federation's new Office Manager. Prior to working at Federation, Marissa worked in retail for 16 years in the area of global apparel sourcing and production. Marissa and her husband have belonged to the Orangetown Jewish Center for ten years and "share a closeness with the synagogue and all three rabbis."
"I look forward to something new and close to my heart. I feel and know the importance of being Jewish and want to continue to help and be a part of such a special community," says Marissa.
Marissa and her husband have three children: seven-year-old Leora, Moriah who is just shy of five, and Ari who is 14 months old.
Next time you're in the Rockland Jewish Community Campus, please stop by the Federation wing and say hello to Beth and Marissa!