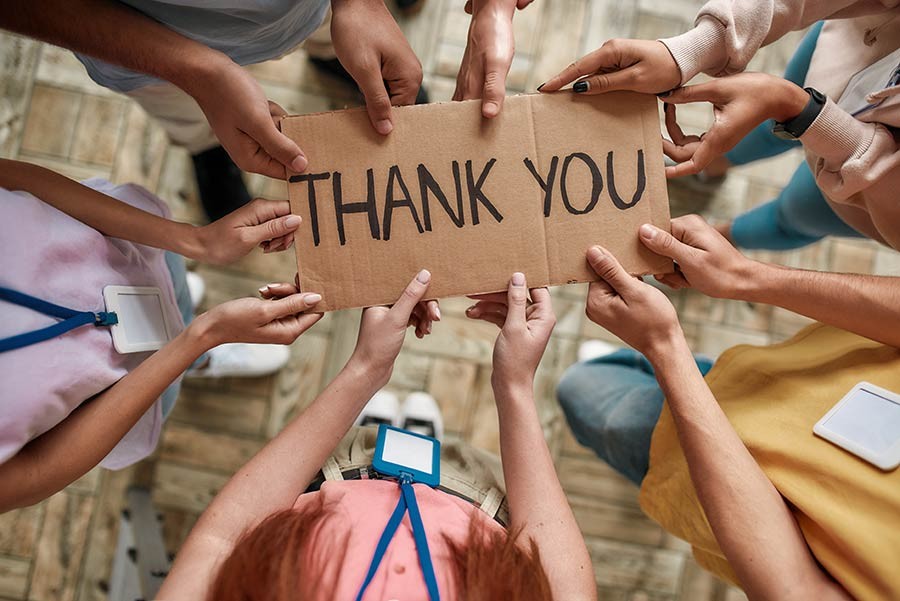 When my older children come to visit from Canada, one of our usual running jokes is how I am now pronouncing things differently, or spelling things 'incorrectly', or using Fahrenheit instead of Celsius. There are many overt and some subtle - and humorous - differences between Canadian and American cultures. One of these is that while Canadians celebrated Thanksgiving this past Monday, we will be celebrating it here in late November.

Both cultures, though, place high importance on the imperative we have to give thanks - to God, to those who came before, to those who sacrificed for us - for the bounty we have in our lives. And it is not surprising that many associate the holiday of Sukkot with thanksgiving as well, as it is a harvest holiday. In this spirit, I feel that it is a good time to express our gratitude for several things, to a number of people who have gone above and beyond in serving and assisting our community. 

First, I'd like to thank the Town Supervisors & staff of Clarkstown, Ramapo, Orangetown, Haverstraw and Stony Point for their ongoing responsiveness and support for our community. We are working to build and strengthen our relationships with them and look forward to continued partnership. 

Next, it is incumbent on all of us to say thank you to the law enforcement officers and first responders - both professional and volunteer -  who keep our community safe, especially during the High Holidays when our synagogues are most in need of their alert and attentive service. I make it a habit to thank every law enforcement officer I encounter. 

Our County has experienced challenges this year, not least in the presence of polio and the need to encourage immunization. We have worked closely with the County Executive's office to share information and resources, and the immunization rate has continued to climb. We are grateful for these and all of their efforts, as well as the dedication of County staff, the D.A.'s office and the Sheriff's office.

Our local beneficiary agencies serve vital roles in the life of our community. We thank the leadership and staff of the RJCC, Hillel, The Holocaust Museum and RJFS for their hard work and partnership. 

Our community's spiritual leaders and synagogue leadership have worked hard to make this High Holiday season both meaningful and memorable. We at Federation are especially grateful for the cooperation and encouragement they have displayed in sharing our annual campaign messaging with their congregations. Rabbis, boards, and volunteers work hard together across every denomination to create a welcoming and inspiring environment for their congregants. We recognize their dedication and efforts.

Finally, I wanted to express thanks to those of you who have made a contribution to our annual campaign, who have taken advantage of our Campaign Plus feature, and who have supported Hurricane Ian relief efforts supporting our partner Federations in Florida through our portal. Those of you who are reading this who have not yet been able to express your partnership through supporting our campaign can do so now through our donation portal HERE. Your support for our annual campaign is vital, and we thank you in advance for your generosity.