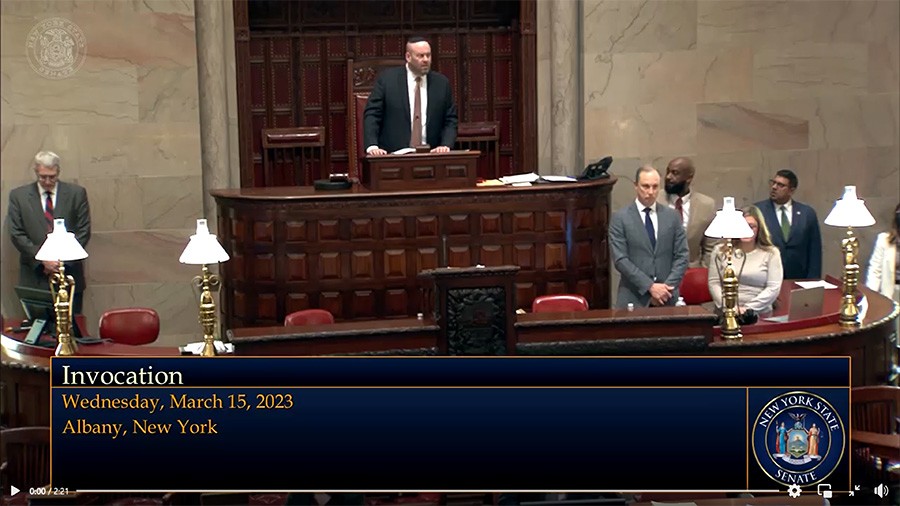 Earlier this week I was honored to deliver the invocation at the New York State Senate in Albany. In my brief remarks, I referenced the upcoming holiday of Pesach and the unique attributes of freedom for the newly liberated Jewish people. I further described the convergence of freedom and responsibility inherent to the vital work our representatives are engaged in. You can watch it here. 
As I reflected on the experience and discussed it with several of our board members, I concluded that those freedoms and responsibilities weren't just for our Senators or our Assembly Members to consider; they were for anyone who takes on a leadership role in their community, their synagogue, or their Federation. 
We all take on responsibilities in our lives, and we learn valuable lessons in doing so. Applying that hard earned wisdom in a communal setting is a brave and selfless thing to do. The free will we exercise in deciding to be a doer or a leader puts us in a position where our undertakings mean we need to meet expectations, not least those we have of ourselves. And that's a good thing. It's an incredible feeling when you take on a responsibility and meet it. It's a humbling experience to demand or expect more of yourself than you at first achieve and an even more humbling experience to realize you can only succeed with the partnership of  your peers. Let's enjoy our freedoms and meet our responsibilities together.